The Graphic Design Post Baccalaureate program at MICA provides students from complementary fields with a one year fundamental-to-advanced exploration of visual communication and typography. Students learn to thoughtfully decode and assemble all levels of systems of design.
To symbolize this process, the website (which serves as a recruitment tool for prospective students as well as an archive of the work of alumni) makes concrete the underlying grid that unifies each page through a system of geometric patterns.
---
A standard 12-column grid provides structure and versatility throughout the site. Backgrounds make each section distinct, while also demonstrating another way to see and use the grid.
Home and News
Vertical lines provide slots for content to be inserted. Clusters of information playfully move across as well as up and down the page.
---
Gallery
A grid of dots pins images onto the grid.
---
About
Horizontal dashes emphasize the columns while providing a stable structure for text describing the program.
---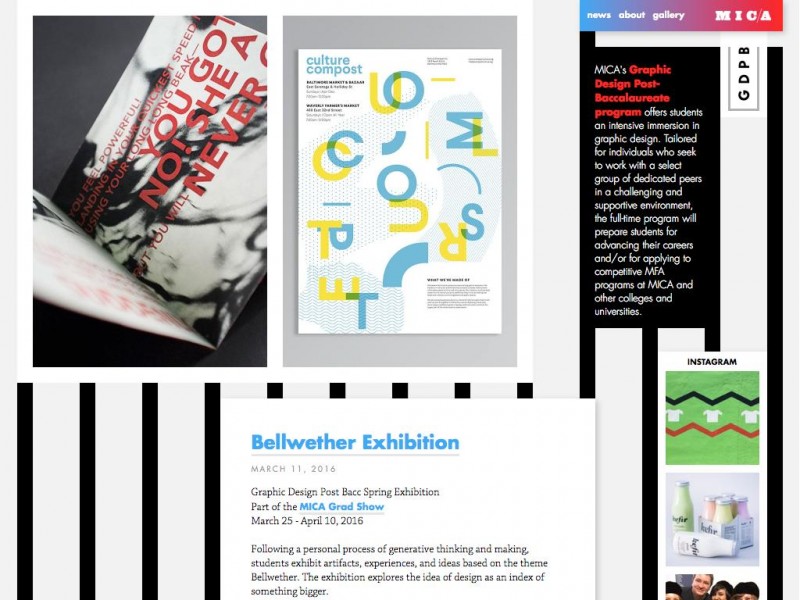 Home and News
A grid depicted by bold, vertical columns provides stability for the diverse range of information displayed on the homepage. The homepage serves as a kiosk showcasing the variety of projects, exhibitions, and work completed in the program.
---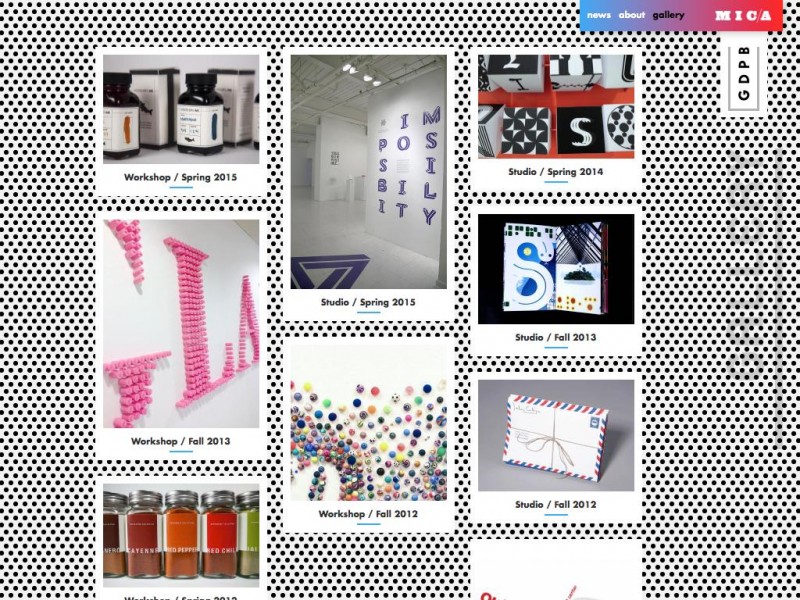 Gallery
As a virtual pinup space for galleries of images, vertical columns maintain site-wide continuity by aligning with the grid. Galleries of different proportions are dynamically placed into the columns creating a gapless salon-style layout.
---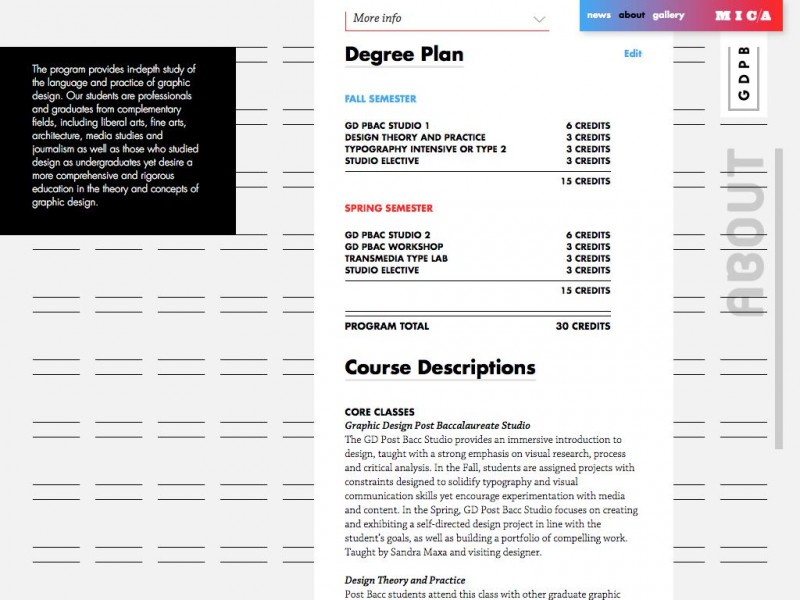 About
A tabular background that aligns with the site-wide grid provides a visual framework for facts and details about the Graphic Design Post Baccalaureate program.
---